Fantasy Budget is a competition aimed at undergraduate students, getting them to think like a Minister for Finance while exploring the Budget. Teams of up to four students compete by critically analysing three key measures – one impacting individuals, one for Irish businesses, and one for foreign investment. Then, as if they were the Minister for Finance, they must propose their own measure to be introduced.
Fantasy Budget 2023 had teams enter from a number of third-level educational bodies. With the support of their lecturer, they applied their knowledge with a creative, entrepreneurial flair, delivering thought-provoking analysis and measures.
We're delighted to announce that UCD's Mark Haran, Michael Lynch, Shane Walsh and Joe Carmody are the winners of Fantasy Budget 2023. Coming in in an impressive 2nd and 3rd place are teams from Trinity College Dublin and DCU, respectively.
On Thursday 26 January 2023, our President, Colm Browne, welcomed the winning teams and their supporting lecturers to our offices in Grand Canal Dock to mark their achievement and to present them with their prizes. You can see photos from the event here.
Thank you to all participants! It is fantastic to see so many college students taking part and we are delighted to continue to provide third-level students with a chance to explore the Budget and tax measures in a practical way. You can read more about the winning submissions below.
1st Place – UCD
Our winning team from UCD, with the guidance from their lecturers Noreen Lynch and Sinead O'Brien, examined the effectiveness of the Help to Buy Scheme, the potential of the new Agri-Climate Rural Environment Scheme and the benefits of extending the Knowledge Development Box relief. If they were the Minister for Finance, the team would have introduced a traffic congestion charge to support our carbon reduction goals and to reduce traffic congestion in Dublin City Centre.
2nd Place – Trinity College Dublin
Under the supervision of Ciara Deane, our 2nd place team from Trinity College – Aisling Reidy, Saoirse White, Ruth McCullagh, and Sarah O'Gorman – focused on the energy/cost-of-living crisis and healthcare. They considered if the widened GP visit card income threshold went far enough, the effectiveness of the Temporary Business Energy Support Scheme and the education aspect of the cost-of-living package. For the final part of their submission, this Trinity College team proposed a tax be introduced on e-cigarettes to discourage the population from taking up vaping.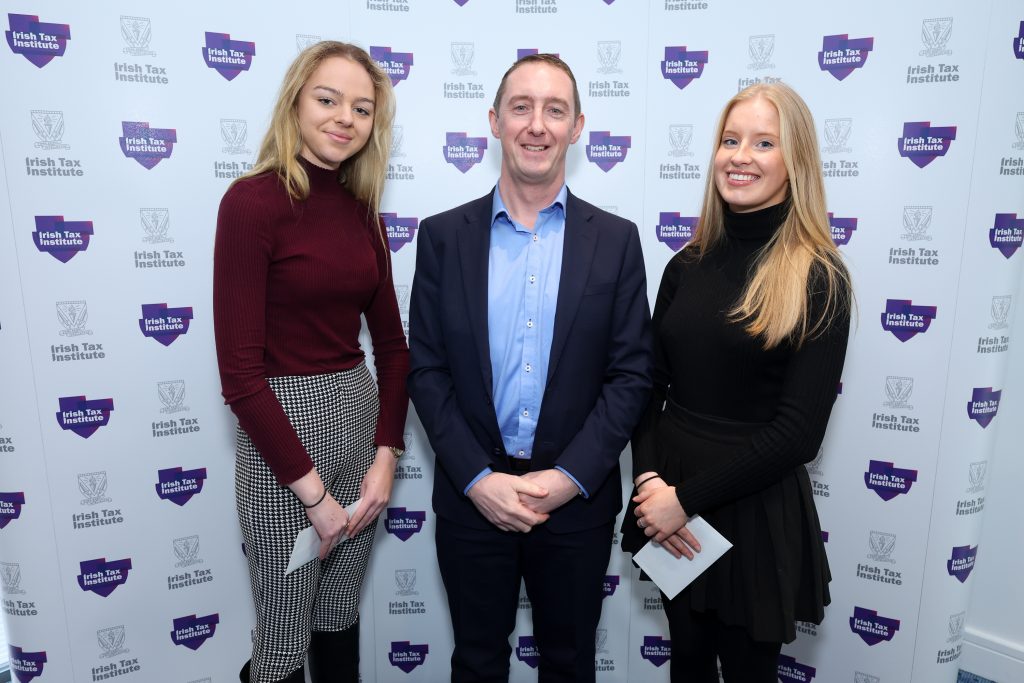 3rd Place – DCU
DCU's Alex Beirne, Claire Sweeney, Oisín O'Neill and Úna McGovern, with the support of Patrick Mulcahy, analysed the changes to Personal Tax rate bands and tax credits, the impact of the Growth and Sustainability Loan Scheme for SMEs, and the effect of the extension of Film Relief on continuing to attract film production to Ireland. If they were the Minister for Finance, the team would propose changes to Capital Acquisitions Tax group threshold eligibility rules.