Global Transfer Pricing for Irish Business – The Tax Professional's Guide
€0.00-€115.14
Should you encounter any issues when ordering, please contact Michelle at: mbyrne@taxinstitute.ie | +35316631711
Authors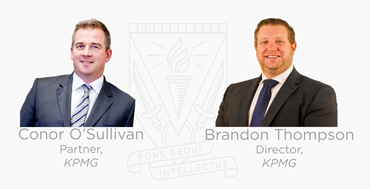 Key Features
Transfer pricing has emerged as one of the most important areas of focus in international taxation. Global Transfer Pricing for Irish Business – The Tax Professional's Guide provides a practical guide to assist tax professionals in their understanding of transfer pricing and managing the many challenges they face in this area. It is essential reading for all tax and finance professionals operating in an international business context. Irish transfer pricing rules are under review and it is expected that Ireland will formally adopt the revised 2017 OECD guidelines on transfer pricing with effect from 2020. However most Irish businesses are already having to address the new guidelines in their transfer pricing within other jurisdictions. The book, therefore, is based on current Irish law and identifies areas under review and expected changes. It includes a specific chapter addressing the key aspects of the revised 2017 guidelines that are currently impacting business.
This first edition has been written as a practical guide to the application of transfer pricing concepts, methodologies, challenges and solutions relevant in an Irish context and covers:
Irish legislative framework and OECD guidelines;
Common transactions and how transfer pricing methods apply in practice;
Benchmarking transfer prices;
Irish transfer pricing compliance – transfer pricing documentation;
BEPS impact – country-by-country reporting, financial transactions, intangible ownership and valuation, permanent establishments;
Business restructurings;
Transfer pricing dispute resolution; and
Landmark international transfer pricing cases.
More on the Authors
Conor O'Sullivan is a Partner with KPMG and leads their Global Transfer Pricing practice in Ireland. He has over twenty years of experience in advising on international tax matters. Conor's areas of expertise include intellectual property, value-chain analysis and supply-chain planning, and advising on complex dispute resolution including tax authority audits, mutual agreement procedures, advance pricing agreements and litigation support.
Brandon Thompson is a Director with KPMG Ireland's Global Transfer Pricing practice. Prior to joining KPMG Ireland in 2017, Brandon spent ten years as a transfer pricing adviser in Canada. Brandon has significant experience in advising North American and European companies in establishing and defending their transfer pricing policies to both domestic and global tax authorities, with particular focus on the North American and European markets. Brandon advises clients primarily in the technology, consumer goods, life sciences and manufacturing sectors.