Seminar
Postponed – Topical Tax North West

Due to pandemic limitation restrictions, our CPD programme is being delivered online.  This page will be updated with further information when available.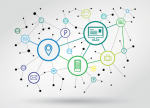 Speaker
Rose Tierney, Tierney Tax Consultancy

These two-hour updates will bring you up-to-speed with Revenue issues specific to both your region and nationwide in addition to recent key tax developments.
Update on Revenue realignment, Revenue activity in the divisions and Revenue Interventions
Changes to the Revenue Code of Practice
This event is run in association with ACCA Ireland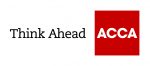 Start date & time
30th April 2020 18:00
End date & time
30th April 2020 20:00
CPD Hours:
2.00
Venue: