Seminar
Mergers and the Companies Act 2014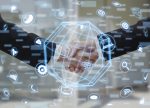 Speakers:

Amanda Jayne Comyn and Tom Conway, Philip Lee

Programme includes:
Introduction to Domestic Mergers under the Companies Act 2014
Overview of the Legal Requirements, documentation and legal process for a merger
Comparison between Merger completed by Summary Approval Procedure and Court Approved Merger
Tax Implications and Reliefs
Legal Issues Arising on Mergers
Case Study
Click here for more information on programme and speakers.
Click here to download booking form.
If you would like to attend both events taking place on 12 February 2020, please select the Value Bundle option below (Attracting & Retaining Talent for SMEs/Mergers and the Companies Act 2014).
Start date & time
12th February 2020 14:00
End date & time
12th February 2020 17:00
CPD Hours:
3.00
Venue:
Radisson Blu Royal Hotel
Dublin 8
Show on map