Seminar
Postponed – Implementation of Tax Reform Measures in Ireland and a Recap of Irish GAAR

Due to pandemic limitation restrictions, our CPD programme is being delivered online.  This page will be updated with further information when available.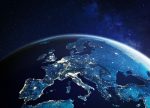 Speakers Include:

Fadi Bouakaram, Aileen Daly, Rory MacIver & Damian Riordan, EY

Programme includes:
Global Measures Introduced in Ireland (CFCs, exit tax, DAC 6 and hybrid mismatches)
The Implementation of DAC 6 in Ireland
Ireland's GAAR
Download full seminar programme here.
This event is run in association with ACCA Ireland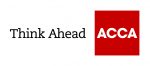 This seminar is Day 2 of the Certificate in Advanced Corporation Tax.
This seminar cover topics from the following ADIT Modules:
Module 2.06: Ireland Option
Start date & time
24th March 2020 09:30
End date & time
24th March 2020 16:30
CPD Hours:
7.00
Venue:
Online
Dublin 8
Show on map