Seminar
Corporate Transactions
Speakers and Programme
Bernard Doherty, Úna Ryan, Courtney Cullen, Tracey Sullivan, Kevin Devenney, Katie Creelman and Jonathan Ginnelly, Grant Thornton
Click here for more information on programme and speakers.
This event is run in association with ACCA Ireland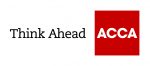 Booking Form
Click here to download
On Demand Seminars
Click here for more information on online seminars.  We advise that you read this, in particular the system requirements and terms and conditions sections, before purchasing. You will have access within 2 working days to the seminar recording and materials on Blackboard Learn, the Institute's Learning Management System.
Click here to view a short tutorial on accessing on demand seminars.
Start date & time
18th April 2019 09:30
End date & time
18th April 2019 16:30
CPD Hours:
7.00
Venue:
Online